Benefits of Bushman Repellent
Mosquitoes are insects that may have been around since the beginning of time. They do not just suck blood and make your skin itchy, but they are also responsible for spreading diseases around the world.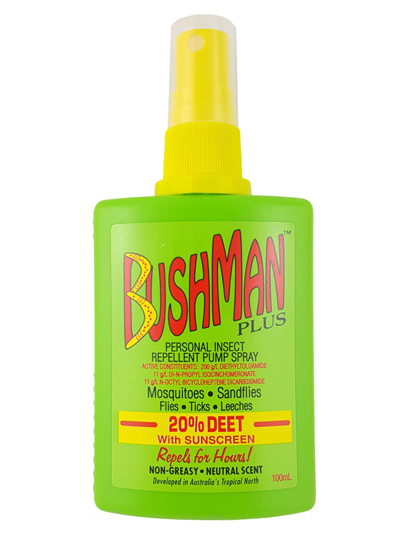 Mosquitoes are insects that may have been around since the beginning of time. They do not just suck blood and make your skin itchy, but they are also responsible for spreading diseases around the world.
Australia is not an exception with more than 300 species of mosquitoes in the country. Thankfully, only a small number of them cause real trouble.
Human diseases, such as dengue fever, Ross River virus (epidemic polyarthritis), Australian encephalitis, and Barmah Forest virus are caused by mosquitoes. The last few decades also showed rare occasions of malaria.
Mosquitoes in Australia
As mentioned, hundreds of mosquito species are all over Australia. The most common are:
Aedeomyia catasticta, which thrives in northern WA and northern New South Wales as well
Aedes alboanulatus, which is present in all states with larvae found commonly in bushland ground pools
Aedes bancroftianus, a common pest in the inland regions of NSW, Queensland, South Australia, and WA especially after extensive rain and flooding
Aedes eidsvoldensis, commonly found in QLD, Tasmania, Victoria, and WA and is a carrier of viruses, including Murray Valley Encephalitis and Ross River virus
Aedes lineatopennis, a vicious human biter found in northern NSW, QLD, and northern WA in rain-filled grass pools
Aedes normanensis, one of the most common mosquitoes in the dry areas of northern WA, QLD, and northern NSW, especially after seasonal rains
Out of all the diseases that mosquitoes cause, dengue is considered the most alarming. It has affected millions of humans around the world and has symptoms including mild fevers and bleeding that can potentially cause death. In Australia, dengue fever is most common in Queensland.
Why Use a Mosquito Repellent
In an effort to get rid of mosquito-borne diseases, several studies have been performed over the years. Just last year, an experiment was conducted with Australian scientists as the lead. They have successfully eradicated over 80% of mosquitoes that carry diseases, including dengue and Zika in north Queensland.
While there is still a long way to go to completely get rid of disease-carrying mosquitoes in the country, consumers should know how to handle the situation on their own. When you are out in the park, going on a hiking trip, swimming in the lake, or just enjoying your time under the sun, annoyance can quickly replace all that fun.
We Recommend Using Bushman Repellent
Imagine trying to kill the mosquitoes with your hands in less than a minute. You may succeed every few attempts, but you cannot get rid of them all like that. But here is an easy and effective way to take care of them: using Bushman Repellent.
Searching for the right mosquito repellent can be intimidating, especially with several options on the market today. You want to protect you and your family from these pesky mosquitoes, including those that carry diseases.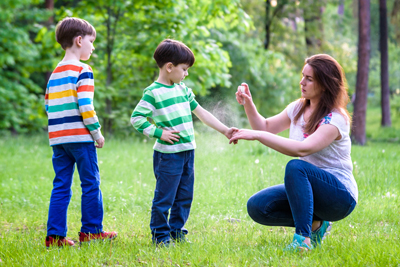 There are also other things to know about, such as whether or not DEET is a safe ingredient. Perhaps you may even wonder if you can use the product on your children. Are there side effects? You may have a lot of other questions and you deserve a sound answer.
Bushman Repellent is designed to prevent bites from mosquitoes, as well as other bugs. You may be out in the wild and you need a trusty solution to help you stay bite-free throughout your adventure. This brand has been around for years and the users swear by it.
A Little Bit about Bushman
Bushman was established in 1990. An industrial chemist led the team using his knowledge and experience in developing insect repellents for himself and his family. For more than 35 years, he has produced repellents that were effective for him. He then realised that it was time to share the benefits with other people.
Bushman Repellents are developed in the tropics, making them suitable for tropical areas. The products were first tested in the swamps, exposing the human skin to the harshest conditions. After almost three decades, Bushman is now recognised as the number one premium repellent in Australia. The company grew mainly because of recommendations from other users.
Why Bushman Repellent is the Best Choice for You and Your Family
If you are still not convinced about buying Bushman Repellent, here are several reasons why it is so popular:
It is effective.
Before you buy any mosquito repellent, one of the first things that you should think about is if it can give you the protection you need. Bushman Repellents are designed to be effective. They have been rigorously tested to ensure that they work whether you are in normal or harsher conditions.
Human skin, breath, and odours naturally attract mosquitoes. The repellent works by making your skin unattractive to the biting insects. Of course, the product will not kill the mosquito but it will effectively keep it away from you.
It lasts for a long time.
Bushman products last for at least seven hours. If you need longer protection, you can find the product for you. The Bushman Ultra DryGel can last up to 15 hours. The other variant, which is in a green tube, lasts for up to 12 hours. Both contain the same amount of DEET, which is 80%.
It protects you from all biting insects.
Bushman repellents are not just created to keep mosquitoes away from you. When you are outdoors, you run the risk of getting bitten by numerous other insects, including biting flies, such as march flies, sand flies, and horse flies. You could also face leeches, ticks, and even bird lice.
These products are tough on insects, particularly the members of the Ceratopogonidae family. If you have an outdoor adventure and you are not sure about which type of insect you could encounter, you should take a Bushman repellent with you. From black flies to black gnats to sandflies to no-see-ums, you can get hours of protection by applying the repellent on your skin.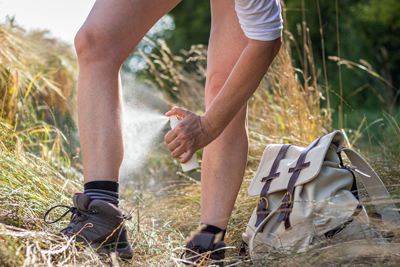 It is safe.
One of the controversial ingredients in the products is DEET. There are a few people and even publications that warn consumers about DEET. This synthetic compound is scientifically known as N, N-diethyl-m-toluamide and is perhaps the most recognised ingredient used in many repellents, including Bushman.
The US Department of Agriculture (USDA) developed DEET in 1952 and was later approved for public use before the 1960s. While many people soon objected to the use of the ingredient, extensive research proved that it is the most effective when preventing mosquito and tick bites.
The Environmental Protection Agency (EPA) has approved DEET for several years now. Therefore, parents do not have to be worried about the side effects that other people claim. The compound is not carcinogenic ad does not have any direct link in seizures of the users.
All Bushman products contain at least 20% DEET, which means that they are all effective and long-lasting.
It has a neutral scent.
Are you concerned about smelling like citronella when you use Bushman repellents? It can seem awkward in social situations, which is why the products come with a neutral scent that remains pleasant throughout the day. It does have active ingredients but you cannot smell them because they have been completely masked. Unlike other brands, Bushman products will not irritate your nose and do not have overpowering fragrance.
It is comfortable to use even for longer hours.
Applying repellent lotions and oils can feel heavy on the skin. However, Bushman products are designed to be non-oily and greasy. You can even choose from different styles, which are in roll-ons, pump sprays, aerosols, and dry gels.
It is waterproof and sweat-proof.
The product does not evaporate from the skin and will not leave where you apply it even when you sweat. You can stay active and be a little sweaty but Bushman will remain on your skin. It can also withstand water splashes. You also do not have to worry about rubbing it off your skin.
You can choose the right product according to your needs.
There are about six types of Bushman products, which cater to a variety of requirements. For those who simply need about seven hours of protection, they can go for the Bushman roll-on, which comes in a 65-gram pack. The pump spray contains 100 mL of bug repellent that lasts for seven hours as well. Compared to the roll-on, the pump spray is better for outdoor use because it has sunscreen and can repel mosquitoes and different fly species.
Bushman Aerosol Plus repellents allow seven hours of protection as well and are available in 50 to 350 grams. They also come with sunscreen. The other variant, which is the Ultra Aerosol, offers an hour longer of protection but it does not have sunscreen.
Finally, there are two DryGel formulas in which the first one lasts up to 12 hours and can protect you against sun damage. Meanwhile, the other DryGel product offers 15 hours of mosquito-repelling capabilities but without sunscreen.
With exceptional products, it is no wonder why Bushman Repellents have become a trustworthy brand for keeping mosquitoes away from Australians in and out of their homes.
---