Everything There is to Know About Campfires
Date Posted: 10 March 2022
There are some essential things to know before lighting a campfire. We fill you in on the details.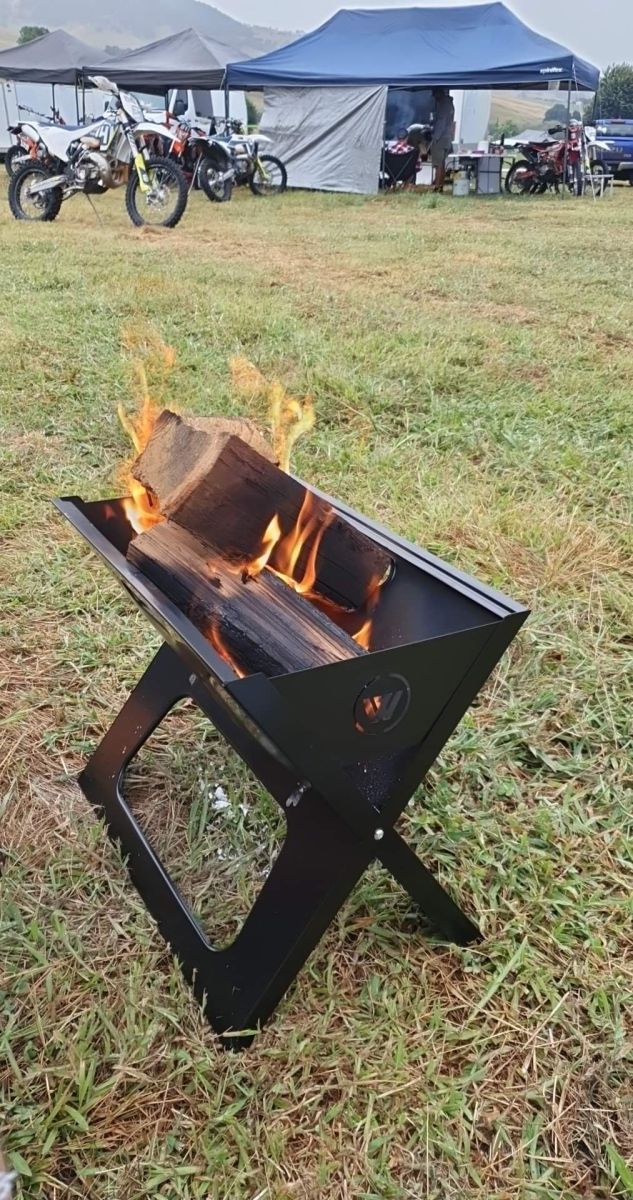 Spinning yarns and toasting marshmallows around a campfire may be the biggest reason why most people love spending time out in the Australian bush. Times like these produce special moments where family and friends can have a laugh and form new memories under the stars... which is what the whole camping experience is about.
If you're planning an outdoors getaway, you will probably want to continue this camping tradition and do all of the amazing things that make sleeping under the stars such an incredible experience. And for that you will need a campfire.
Bear in mind that you won't be able to just rock up in the bush and light a fire on a whim. Constructing a safe and effective campfire requires planning and preparation work; on top of that, most national parks and campgrounds usually have strict rules that govern the use of campfires. As such, you'll need to do a little bit of research to find out what regulations apply to your chosen campgrounds, and adhere to those guidelines. Doing this will help keep yourself, your friends and family safe. It also ensures that others can continue to enjoy camping there in the future.
This blog post will discuss how to prepare and set up a good campfire, then we will outline a few tips that will help you maintain a safe flame.
Preparation for a Campfire
The very first thing that you'll need to do when preparing to build a fire on your campsite is to check your state of territorie's official guidelines about campfires, or if you're camping on private property, check with the owners of the property. You will also need to check with your state's Country Fire Service as to whether or not a Total Fire Ban is in place at that time. If there is a Total Fire Ban then you should absolutely not light a campfire. We've included links below to each state and territories rules and regulations regarding campfires in national parks:
Setting Up a Safe Fire
Once you've determined whether or not a campfire is allowed on your chosen campsite, and reviewed the rules you'll need to follow when setting one up (such as the size limitations), you should then plan for the actual fire that you're going to build. For this, it's important to take a few things into consideration:
It's essential to bring your own wood and kindling to your campsite. Collecting deadfalls of timber in the wilderness can deprive many species of important habitat and is often prohibited in many national parks. For precise information you should contact the local park office where the campground is located.
If there is an established fire pit on the grounds then that is the place where you should set up. If not you will need to make sure that your fire is properly cordoned off from the environment by lining the pit with rocks and removing debris from the immediately surrounding area; this will help prevent your fire from spreading in worst-case scenarios. A better option would be to bring your very own pre-built fire pit. If you're looking for a good quality portable fire pit that will provide you with the best possible bang for your buck, you should try Wildtrak's nifty Folding Firepit.
Never use flammable liquids to start or increase the size of your fire. Using this method can often result in fires becoming dangerous due to size and injuries could occur or you could lose control of the fire completely, resulting in bushfires. In addition, using flammable liquids is usually against park regulations. Firelighters are an effective and safer solution or if you're feeling adventurous you could use a magnesium ferro rod such as Benchmade's Exotac Fire Starter or the Boker Plus Fire Starter .
Safely Extinguishing a Campfire
Before leaving your campsite it is essential to make sure the fire is fully extinguished. Always put the fire out thoroughly with water and check the ashes and unburnt wood are cool with the palm of your hand. Be careful not to get burned! If the ashes are still warm then pour more water over the fire. You will need about 10 litres of water to fully extinguish a fire. It is not advised to use soil to bury a fire, doing so can cause the fire to smoulder underground and possibly re-ignite later.
---