Buying & Installing a Rain Gauge? Consider These 5 Key Factors
Date Posted: 22 April 2020
Before buying a rain gauge for your farm, home, garden, or business, consider these 5 key factors. It could mean the difference between buying a gauge to suit your needs, or wasting your money altogether.
5 Things to Consider When Buying and Installing Your Rain Gauge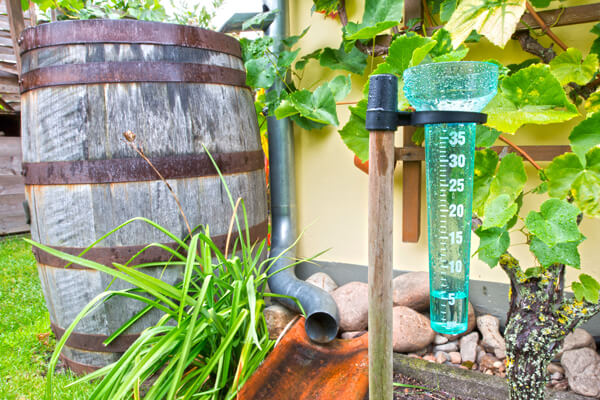 In the past, rain gauges were mainly for weather station reporters and other similar professionals. However, this instrument's use soon extended to homes, farms, and organisations.
Rain gauges are especially useful to many Australians, especially in the winter season, when it rains more frequently than ever.
The devices are for measuring the amount of rain for over a specific period. They may seem simple, but they have become incredibly helpful in compiling rainfall data. Australian farmers, in particular, utilise rain gauges to analyse the collected data to plan for their farm. In doing so, they come up with the most appropriate decision for their farming activities.
Gardeners also use rain gauges so that they can monitor the amount of rain in their area. The data they have gathered will typically be used to determine regardless of whether their garden requires additional irrigation or not.
How to Pick Your Rain Gauge: Five Considerations
You do not have to be a gardening professional to use a rain gauge. This instrument is straightforward, which makes it the perfect tool even for beginners. You also do not need to be a farmer because even homeowners benefit from a rain gauge.
If you are in the market for the right rain gauge for a specific task, we will help you choose from the selections that are available today.
When you search for a rain gauge, especially online, you will see that you have numerous options. You may think it is enough to pick the device that you can afford. After all, rain gauges are just supposed to measure the amount of rainfall. Therefore, you can buy anything within your budget as long as it meets the purpose, right? Wrong! This is not always the case.
Before you spend your hard-earned money, we have compiled a list that will help you choose the rain gauge for your farm, home, garden, or business. Here are the top five considerations before you buy:
1. Choose a Rain Gauge From a Trusted Brand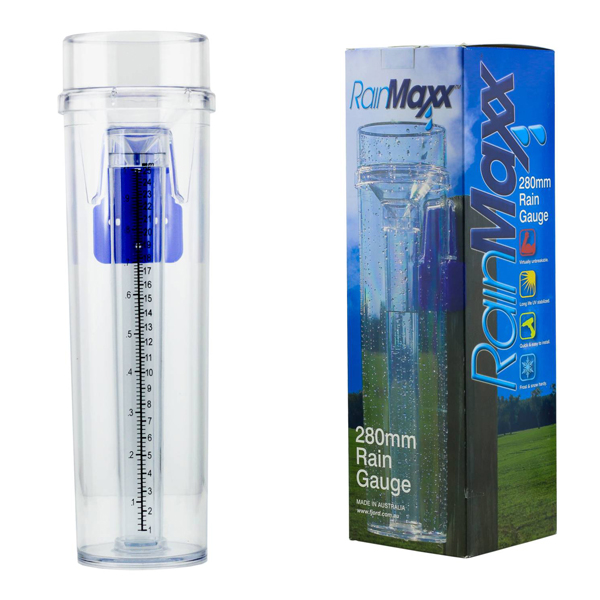 Brands are not created equal. You should look for a product that comes from a reliable company in Australia. Here at The Grit, we suggest that you check out RainMaxx, which offers quality and efficient rain-measuring devices that you can use for your farm or garden.
One of the first things that you should check is the quality of the product. Rain gauges are required to be accurate and durable. This way, they can keep monitoring the rainfall levels in your area for a long time. A good manufacturer does not have to charge a lot for this tool.
The key is to go for a product that emphasises "value for your money." You should truly benefit from the purchase because the rain gauge is efficient. Plus, it is a tool that delivers correct data consistently without needing you to buy a new one every few months.
2. Make Sure the Price is in Line With the Quality of the Product
You do not want to pay for an overly expensive rain gauge that does not work properly. In fact, you should just choose an affordable product, as long as it does what it is supposed to do.
In general, quality products usually come with a price. This belief does have some merit, especially with other consumer goods. However, when it comes to rain gauges, you do not need to shell out a lot of money to gather rainfall data. The product should marry affordability to its overall value and quality.
You can save money by just getting a simple rain gauge. If you do not need the extra frills that other products offer, it is best to go with a measuring tool with no added features. This way, you focus on what the device is genuinely for without paying for the extra stuff you do not even have any use for.
3. Know What Other People Are Saying
Reviews are among the best ways to determine whether the rain gauge works well or not. Are the past customers happy with their purchase? Do they recommend the product to other people? If the item typically has glowing reviews anywhere you look, chances are you will be pleased with it as well. It is because the real users are in the best position to give the product the recognition it deserves.
However, it does not mean that a rain gauge without customer reports is terrible. While it is true that more positive reviews indicate that the product is of good quality, some users do not leave comments. As long as it meets the price and quality, as stated above, it can be an ideal place for you to start. You can also share your experience with the product to help other buyers in the future.
The Grit only sells products, such as rain gauges, that are affordable yet excellent in quality.
4. Find These Features in the Rain Gauge You Wish to Buy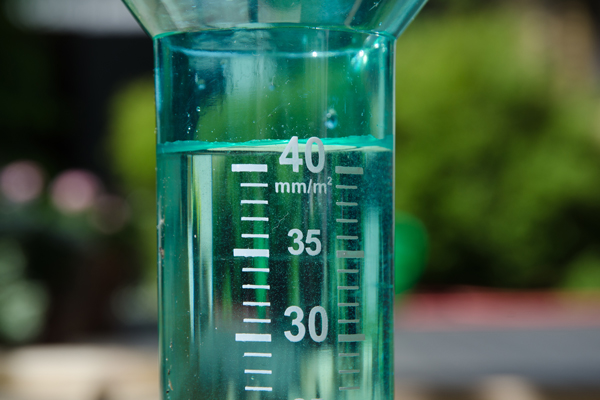 After checking that the product is inexpensive and comes from a reputable brand, what should you look for next?
Some characteristics are quite important, such as accuracy. The level of precision is highly significant, especially for weather reporters.
However, even farmers, gardeners, and homeowners require accurate readings from the gauge. After all, it is what they bought the product for.
The tool should provide correct figures at all times. Often, the users use the numbers to compare them with the national weather office. If these two measurements are the same or at least closer to each other, the gauge is as precise as it can get.
Other Features to Look at Are:
Quality: We have mentioned "quality" a lot in this post. It is because the quality is one of the most important traits that the rain gauge should possess. In the case of this specific tool, several factors determine its quality. It can mean the sturdiness of the build, which should not be easily damaged when exposed to continuous rain or sun and the changing weather. The graduations should be easy to read and resistant to fading over time. The colour of the gauge should remain even when it is left outdoors for several days.
Marking Stability: When you use the rain gauge during wintertime, it will be under the harsh Australian weather. The last thing you want is for the graduations to erode. There would be no way for you to tell the level of rainfall for that particular time. If possible, choose a product with raised graduations. They are easier to read and will not fade quickly. Another option is to go for products with waterproof or weather-resistant markings. This way, you will never have a problem reading the figures after compiling data.
Durability: Since the measuring tool will stay outdoors while it collects rainfall levels, it should be resilient. A special ultraviolet formulation will help the item last for a long time. When the product is made from high-grade materials, such as non-yellowing polycarbonate, the rain gauge is virtually unbreakable.
Simplicity: The rain gauge should not make the job of measuring rainfall any harder. Just mount it and let it do its job.
Convenience: The tool should not be complex, whether in collecting data or cleaning. Pouring out the water should never be a tiresome job. Also, it may be useful to read the measurements even when you are far away. It allows you to take the information you need without physically holding the item.
Size: The size of the rain gauge is not as important as the rest of the characteristics above. However, it may be something that you want to consider. Bigger devices will cost you a little more than the smaller or medium-sized ones. If you do not need a large gauge, you can stick to the standard sizes, which can be anywhere from 90mm to 280mm.
Rain gauges are not exactly the most complex measuring tools out there. However, it does not mean you should just buy whatever is in front of you. Be a smart consumer and pick the right item that will stay usable for a long time.
5. You Should Have No Problems in Installing the Device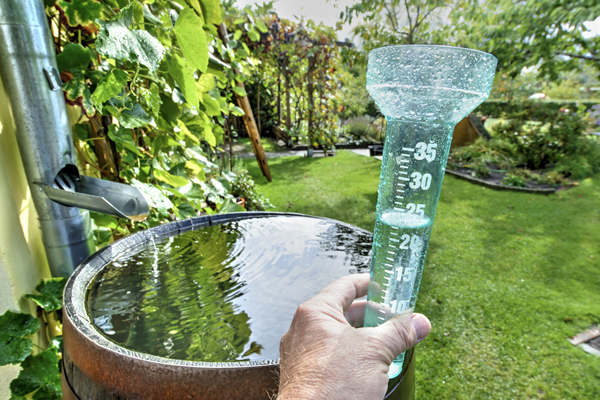 The ease of mounting, installation, and maintenance should be prioritised when buying a rain gauge. You can find a tool that has brackets and ground spikes.
You only have to place the item where you want it to collect rainfall data. It should stay put and steady even when the rains and winds become more vigorous. Be sure to position it in an area with no obstructions, such as trees, to get the best readings possible.
Taking the time to choose your rain gauge can give you a tool that provides plenty of years of service. This device makes everything easy for farmers, gardeners, and other Australians who want to measure the rainfall in their area. It helps improve productivity when correctly used. With the gathered data, operations can be smarter without wasting resources, such as water.
Do you need a rain gauge for your home or garden? Check out our top picks here.
---