Easily Treat Moss and Mould with Wet & Forget
Date Posted: 23 September 2020
Do you have moss, mould, lichen, or algae around your house? Wet & Forget comes with a mild formula that doesn't damage the surface, while breaking down fungi over time.
How to Treat Moss and Mould with Wet & Forget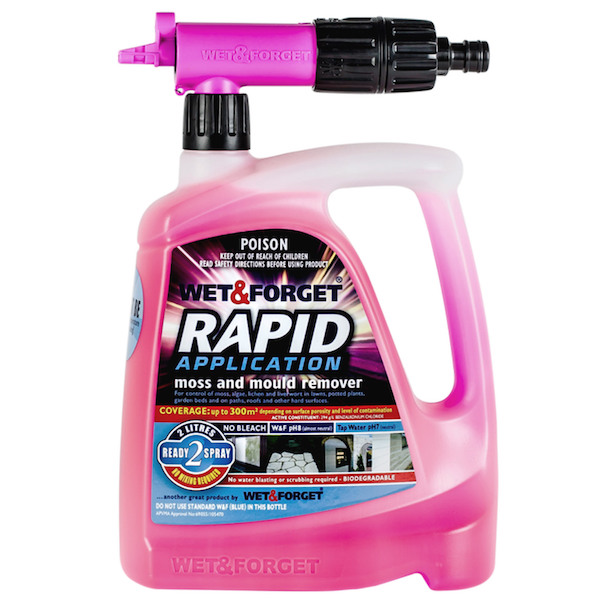 Do you have moss, mould, lichen, or algae (or a combination of these things) around the exterior of your house? Don't worry; it's normal to find them living on hard surfaces, such as paths and driveway. You can also see them growing on grass, particularly turf or artificial grass. But what's not normal is just letting them thrive. You need to act sooner rather than later to get rid of them; otherwise, they will continue growing. By that time, it will be even more difficult to contain them.
So, what should you do? Mosses, mould, and lichens grow in damp areas. Moss is a plant while mould and lichen consist of fungi. Mould is a fungus on its own while lichens are a combination of fungus and a plant.
Mould and its friends, lichens, and mosses, can appear anywhere, both in the exterior and interior of the house. After a downpour and there's moisture in the air, these growths can take over your deck, roof, pavers, golf greens, and more. That's troubling if you think about it and it is why you should stop them before they give you more significant problems.
Introducing Wet & Forget for Your Mould and Algae Problems
Wet & Forget is designed to remove moss, mould, algae, and lichen that have grown around your house. The product is gentle so that it will not affect the surroundings, including your pavers, concrete, and other materials. However, you can count on it to kill those stubborn growths. Wet & Forget comes with a mild formula that will not damage the surface but will break down fungi over time.
If you have been using methods, such as scrubbing or blasting, or you resort to using harmful chemicals like bleach, it's time to put those down. Wet & Forget is suitable for all surfaces, including:
Asphalt
Concrete
Sandstone
Stone
Terracotta
Ceramic
Fibreglass
Marble
Synthetic grass
Because it is so gentle, you can use Wet & Forget around your pools, on decks, pathways, patios, and even your outdoor furniture. If you have mould on your golf greens, outdoor umbrellas, or driveways, you can use the solution as well. It is even suitable for boats and caravans.
Why Use Wet & Forget
When you go for other products, including bleach, you risk damaging the surface you are working on. It can stain, crack, or become weaker each time. But Wet & Forget has a pH close to neutral. Other solutions come with highly acidic pH, which can be around 1 to kill the growth. Meanwhile, others have a pH of 12, which is highly alkaline (basic). Neither too high nor too low pH levels are good for the surfaces. Instead of just needing to deal with the lichens or mould, you end up reconstructing the pavement or other types of surfaces.
Here are even more reasons why Wet & Forget is the ultimate mould, lichen, and moss killer:
Biodegradable with no toxins and allergens
Safe for most garden beds
No shelf expiration
With residual to prevent premature regrowth
Wet & Forget is a trusted name in Australia. The products have been in the country and used by many people for 15 years now. It is also a popular brand in New Zealand, where it has been available for over 30 years.
How to Use Wet & Forget for Mould and Other Biological Growth
For the most part, Wet & Forget is extremely easy to use. It involves these super-simple steps:
Get a pump sprayer.
Mix the solution with water.
Saturate the surface.
That's it. Before you proceed, make sure that the area is dry. After spraying, leave it to dry naturally. As much as possible, there should be no rain or any liquid contact on the surface for six hours. You do not need to do anything else but wait. If you are dealing with lichen, moss, and algae, they will disappear in up to two weeks. Meanwhile, if you have black mould, it can take longer, usually anywhere from four to six months.
Sample Applications
If you have mould and moss problems in certain areas of the house, here are some ways on how you can apply the correct Wet & Forget product: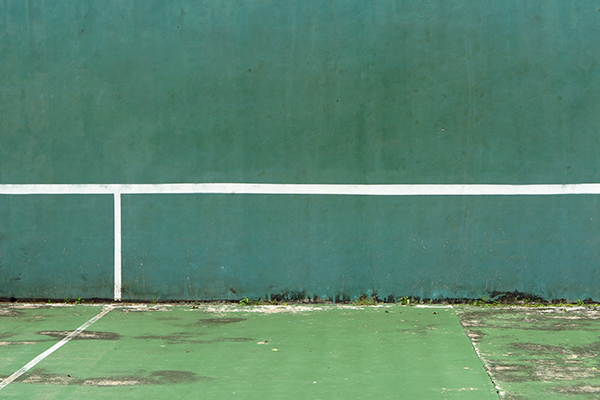 1. Tennis Courts
The most recommended Wet & Forget product is the Rapid Application. It is easy to apply, especially for the large area. You can attach the hose and begin spraying on the surface. The amount you need will depend on the size and the type of surface you have for your tennis court. Usually, you will require three to four times the amount of product for hard surfaces, such as concrete and rebound ace.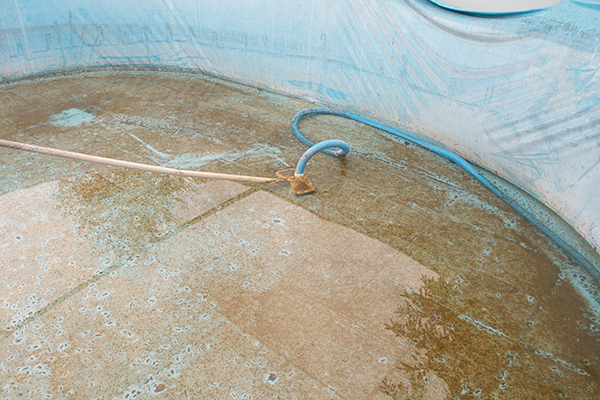 2. Pools
Dilute Wet & Forget in a garden sprayer. Make sure the pool area is dry before saturating it. There should also be no rain for about six hours. Just let the product dry out naturally. If you are dealing with lichen, you can spray on the area and wait for about 15 minutes before spraying again. Lichen growth can take a while to decompose, usually between nine to 12 months fully. Don't worry about your pool surrounds. Wet & Forget is gentle and can be used on any surface, such as ceramic tiles, sandstone, concrete, and painted areas.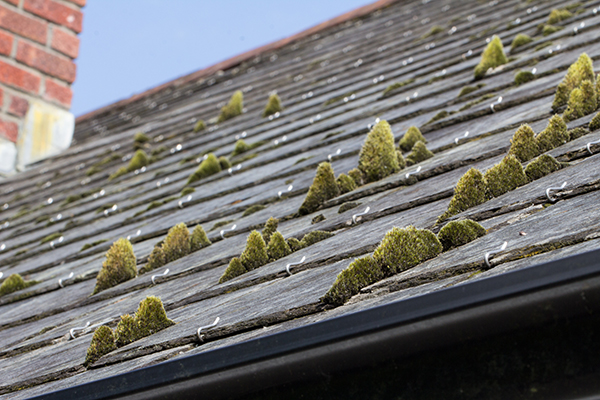 3. Roofs
We recommend two products for cleaning roofs and removing mould and moss. The first one is Wet & Forget Concentrate. It is available in five litres and makes 30 litres when diluted. This amount is enough to cover at least 100 square metres, although it will still depend on how porous the surface is. Upon application, it will work with the weather to remove and decompose algae, mould, and moss over time.
The second option is the hose-end product, Rapid Application. It dilutes automatically. Although it only contains two litres of the product, it can make up to 30 litres, which is the same as the other product mentioned.
When using either Rapid Application or Concentrate, ensure that the roof is cool and dry. The weather should not be too windy so that the product will stay in place while you spray. Also, the sun will not cause quick evaporation. Check the weather and keep the surface rain-free for six hours for the product to penetrate successfully.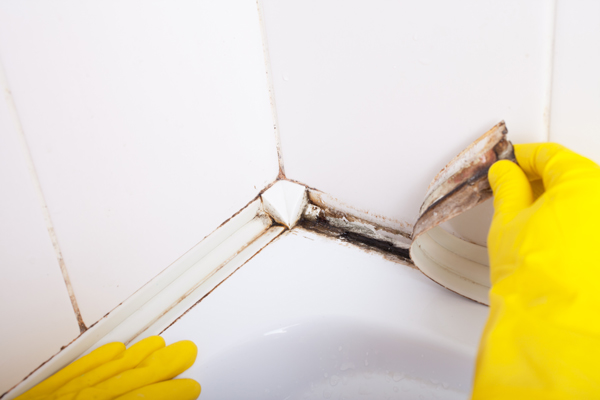 4. Indoors
If you have mould indoors, the best thing to do is to remove the source of moisture. Use Wet & Forget Indoor Mould and Mildew Sanitising Cleaner repeatedly each time you see regrowth. It's so simple to use. You only need to spray and leave the product on the surface for about 10 minutes. Then, wipe it off.
The cleaner is designed for different types of surfaces in the house, including your laundry, kitchen, and bathroom. It has a potent formula that can kill mould and mildew spores while also keeping the area clean and deodorised.
When you have mould, mildew, moss, lichen, or algae problem, head to The Grit and get the suitable Wet & Forget product for your situation.
---