Top Five Kitchen Appliances That Will Make Your Uni Life Easier
Date Posted: 4 May 2021
Spend less time cooking, more time studying. Here are the top five must-have kitchen appliances every student needs while at university.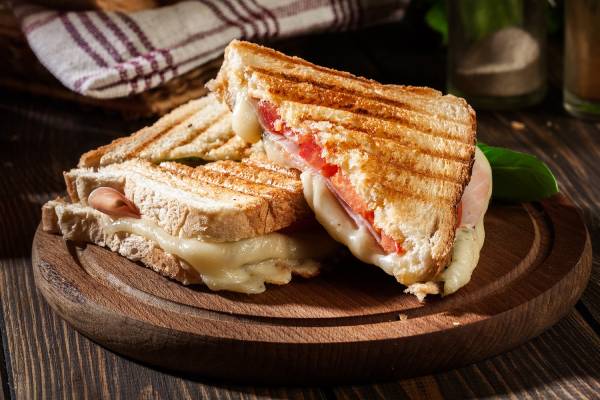 We all know that appliances make our lives easier. And the kitchen has all the evidence, from small to large appliances that save time and effort every single day. As a university student, though, you may not have the budget to afford refrigerators, dishwashers, and ovens. These big appliances create a functional kitchen, but they take up a lot of space.
You need the right equipment to keep hunger pangs at bay and ultimately raise your spirits. After all, it's hard to focus when you're starving. Since you're on a time crunch, you need appliances to help reduce the time spent preparing food. It's all about convenience.
Less cooking, more studying, here are the top five kitchen appliances every university student will find extremely beneficial:
1. Multipurpose Coffee Grinders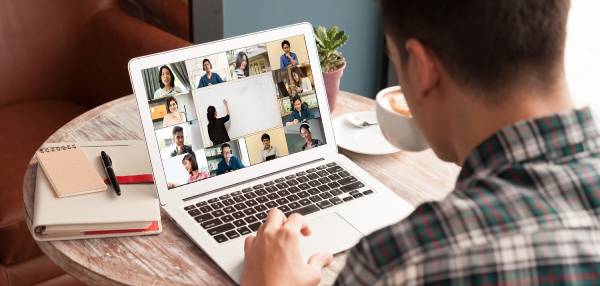 Uni life is a lot of work. You spend most of your time awake researching and studying. You also have to balance your personal life by meeting and socialising with other people. It's tough, but you know you have your friends to help you out – and there's coffee, too.
The When you're on your own, having a cup of coffee does feel comforting. It helps you stay up for hours (even though you end up feeling more tired). Coffee shops are also where your peers hang out to study. Coffee makes everything better, even when you're procrastinating on that final term paper.
If you have a trusty coffee maker that's been with you for some time, you're probably thinking about upgrading. But instead of buying a new one, you can improve your coffee experience with a coffee grinder.
Why is a coffee grinder better than a new or upgraded coffee machine? Coffee makers brew your coffee, so why not just stick to that, right? But a great grinder transforms the entire drink from the inside out. You'll enjoy a more flavourful coffee. If that's not enough for you, here are more reasons why you will love having a coffee grinder in the kitchen:
It's hard to beat freshly ground coffee. Pre-ground coffee can be stale, and you may not even know it. Stale coffee either lacks flavour or more bitter. One more problem is that it feels thin when the beverage runs across your tongue. Try pre-ground and compare it with freshly ground coffee. From the smell to the taste and feel, freshly ground coffee has an incredible flavour that pre-ground can never capture.
You don't need a fancy grinder. As long as it does its job, you can have freshly ground coffee that you can enjoy any time of the day.
Aside from the refined taste of coffee, you also get the convenience of having professionally crafted coffee in your own space. There's no need to go out to get a fresh cup.
If you don't have a spacious pantry or fridge, you do not need to store coffee grounds when you have a grinder.
But here's something even better. What if you can use the coffee grinder for other food items, such as spices, herbs, and nuts? That's a capability that every university student will love. And since you're looking for something inexpensive, we recommend the Maxim Coffee and Spice Grinder for you. It offers great value for all coffee enthusiasts, as well as those who need to smash dry spices like fennel seeds, caraway seeds, star anise, and more. It's perfect for those without a lot of time on their hands.
The grinder just pulses a few times to get the job done. It also grinds herbs, nuts, and of course, coffee beans. The 70-gram stainless steel bowl is enough to grind a session for your day.
A quality coffee grinder is the secret to coffee success. Get your Maxim Coffee and Spice Grinder here on The Grit.
2. Mini Toaster Oven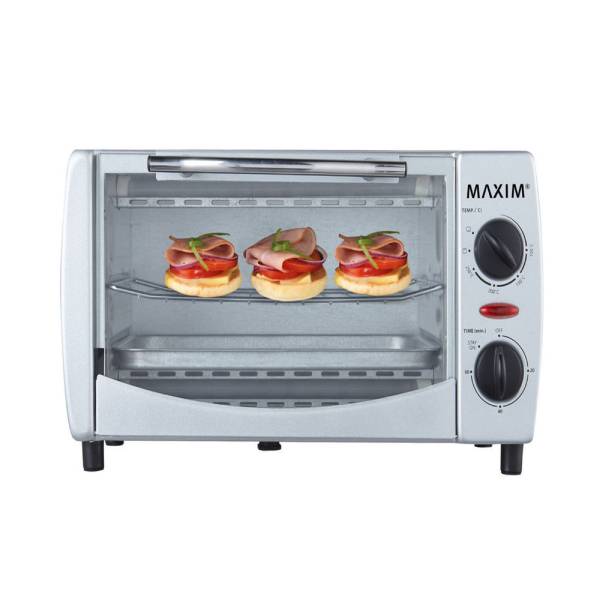 By nature, toaster ovens are small kitchen appliances. They serve as an alternative to bigger, conventional ovens. As a university student, you're mostly on the go. You don't want to be hungry when you're attending a lecture or an event. Toaster ovens are helpful, allowing you to heat food or get ready for the day with some toast, pizza, or other easy-to-prepare foods.
Toaster ovens vary in sizes and shapes. You may have seen tall ones, as well as deep and wide ovens. But because you have a smaller space in your apartment or loft, you will benefit more from a mini toaster oven. The Maxim Mini Toaster Oven is a compact kitchen appliance with a nine-litre capacity. It is powerful and convenient because you can use the toaster oven to toast, reheat, bake, and even grill food items.
This oven comes with its own 60-minute timer and temperature control from 50 to 250 degrees Celsius. Its versatility lets you save some money. You don't need to buy an oven and microwave separately for your everyday meal prep needs. Aside from compactness, the Maxim Mini Toaster Oven is also energy-efficient. It does not require as much power as its huge counterparts.
3. Sandwich Press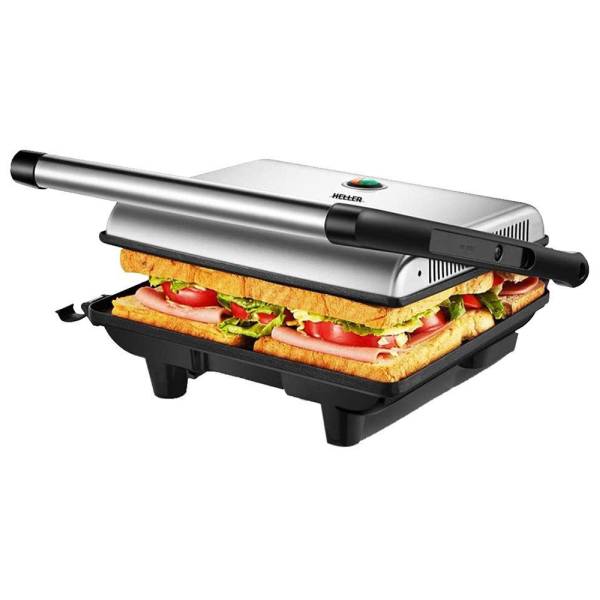 You can't say no to hot, toasty sandwiches. They are a great, all-around staple that students like you can eat any time of the day. Whether it's time for breakfast, lunch, snacks, or dinner, sandwiches are an Australian favourite.
In general, it's easy to make a sandwich. But a sandwich press can make your job easier. If you love toasted bread, a sandwich press is for you. It toasts the sandwiches on both sides. And without wasting time, the machine will press down on the prepared snack to quickly cook the ingredients. Some presses are designed with removable plates. That way, you can clean them thoroughly. You can also use the machine for cooking other food, not just sandwiches.
But if you want an evenly cooked sandwich, a press with a permanent plate is the better option. Here's a good product that you may want to check out: Heller 4 Slice Sandwich Press. Although it's designed for people on a budget, it didn't skimp on useful features. Unlike similar presses on the market, this product from Heller has a thermostat control.
This sandwich press, though, does not have removable plates. However, it has a stainless steel finish that lets you clean the surface easily. The die-cast iron that heats up the plate for cooking sandwiches is durable. Therefore, you can use the sandwich press daily if you need to, without worrying about damaging the item. The high-capacity appliance can take up to four slices of sandwich. However, it does not require a spacious counter.
4. Deep Dish Sandwich Maker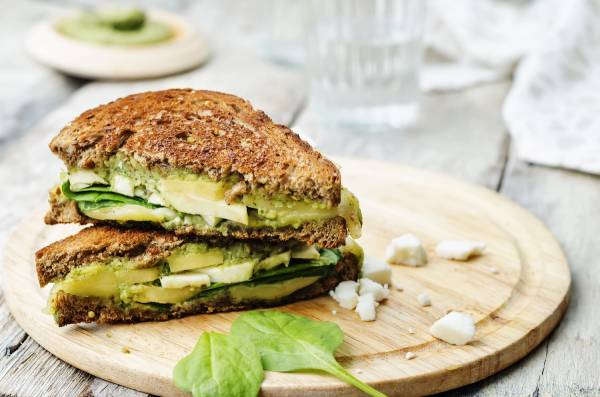 While we are on the subject of sandwiches, we have another option for you. A deep dish sandwich maker is your best friend whenever you need a satisfying and tasty lunch.
A sandwich press can do the job of a sandwich maker, but there is a certain distinction between the two. Sometimes, you just crave big sandwiches with tons of fillings. However, if you use a sandwich press, it will usually create a lot of mess. You want a sandwich maker that will let you fit all your favourite fillings without messing up your toasties. That's what a deep dish sandwich maker is for.
One of the most significant considerations when buying a sandwich maker is the ease of cleaning. Let's face it; making sandwiches does not give you tidy results. Typically, the fillings fall on the plate, creating a mess. You have to spend some time cleaning the equipment afterwards. But a deep dish sandwich maker seals the sandwiches, especially its contents. If there are any spills, it's easier to clean, thanks to the non-stick plates.
The Maxim Deep Dish Sandwich Maker is a prime example of an excellent kitchen appliance for your sandwich cravings. You can quickly whip up to two sandwiches at a time. Just put the items inside and let the equipment do its job. Within minutes, you have your sweet and savoury sandwich.
5. Portable Electric Cooktop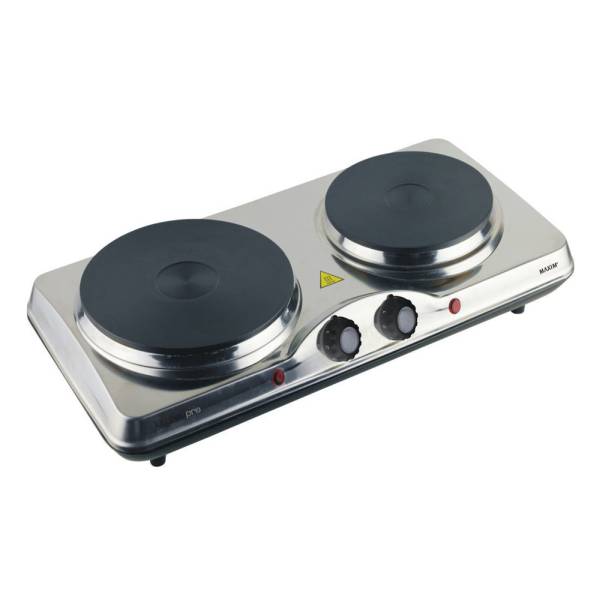 All the kitchen appliances on this list are light and easy to store. With technology progressing over the years, consumers enjoy many benefits, including portability. When you're on a budget, a portable electric cooktop may seem out of the question. But the Maxim KitchenPro Portable Electric Twin Hot Plate will not break your bank.
This electric stovetop from Maxim is available here on The Grit with a 12-month warranty. It's easy to clean and install, unlike the traditional gas stove. More importantly, it is within your budget. You don't have to pay for gas either.
Safety is a common concern, whether you're staying in an apartment, homestay, hostel, or on-campus housing. Because you do not have to deal with open flame when working on the electric cooktop, it's a safer alternative to gas stoves. Gas is not only flammable but also dangerous if inhaled. Even in small amounts, gas vapours can cause nose irritation, nausea, vomiting, and headaches. Some people are especially sensitive to gas as an irritant. It can often lead to confusion and, sometimes, breathing difficulties.
Maxim KitchenPro is durable with a sealed dual plate design. It also comes with thermostat control and thermal fuse, which prevents overheating. This appliance has two differently sized hot plates, both with die-cast iron heating elements for faster and more even heating.
And there you have it, the five must-have kitchen appliances for university students. All are affordable, easy to use, and with safety features. Whether you are a good cook or not, you can prepare meals faster so you can focus on your studies..
---