Why is Personal Protective Equipment (PPE) Important?
Date Posted: 6 February 2020
Workplace hazards are a common problem, especially for those in the construction and mining industries. Chemical laboratories, airports, restaurants – it does not matter what the occupation is. Safety is key to a happy and lawsuit-free workplace.
Importance of Personal Protective Equipment (PPE)
Workplace hazards are a common problem, especially for those in the construction and mining industries. Chemical laboratories, airports, restaurants – it does not matter what the occupation is. Safety is key to a happy and lawsuit-free workplace.
From an organisational perspective, unfortunate events can be minimised. A few things can help, including Personal Protective Equipment (PPE).
What Exactly is PPE?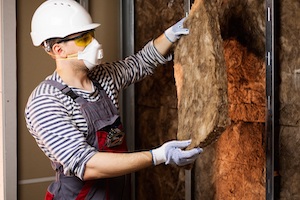 Personal Protective Equipment can protect the wearer against health and safety risks while working. Different types of protective equipment are available, including helmets, eye protection, gloves, and high-visibility clothing.
Each piece has a specific purpose. Some may be made of materials that are only appropriate for a particular use. Therefore, they cannot be utilised for other situations.
While PPE has been in existence for a long time, many workers and organisations have not entirely grasped the significance of a well-protected work environment. It is why some employers try to cut down the allotted funds for PPE to save money. Unfortunately, they are putting their employees – and the company – at risk.
It is true that not all workers need to wear safety equipment. The company will typically advise the employees to put on individual pieces to enhance their protection against possible dangers.
However, there are already regulations in place that govern the use of PPE. These protocols are implemented to tackle a specific risk in the workplace. The PPE requirement is usually based on a risk assessment, which a site manager previously carried out.
Types of PPE
Safe Work Australia has stated that PPE refers to anything worn or utilised to lower health and safety risks. Examples of equipment include, but are not limited to:
Boots
Earplugs
Respirators
Hard hats
Goggles
Safety harnesses
Face masks
Sunscreen
Gloves
Safety shoes
PPE Can be Grouped Into Five Primary Types:
Respiratory Protective Equipment (RPE)

This type of PPE can either filter contaminated air or improve air quality such as the Maxisafe P2 Respirator with valve. Some RPEs can supply clean air from another source.

If the work environment has high levels of vapours, dust, and gases, RPEs should be required by the organisation. Those who regularly use cutters, grinders, and saws should also use this type of PPE.
Hearing Protection

As the name suggests, this type of PPE helps keep the ears safe, especially deafening sounds. Earmuffs are commonly used when protection for the entire ear is necessary. Earplugs, on the other hand, are placed into the ear canal, such as the Tapered Uncorded Earplugs from Maxisafe.
Head Protection

Hard hats or helmets are the most commonly used type of head protection PPE. Anyone who works in an environment where there is a risk of falling objects should wear a hard hat. Hairnets are also a form of head protection.

Typically, construction workers, building maintenance specialists, and excavators require this PPE. Those who also ride motorcycles require helmets.
Eye Protection

Safety goggles, spectacles, eye shield, and face shield are just some of the examples of eye protection PPE. They are usually for handling substances where splashes are a risk. Using power tools requires protection against propelling objects as well.
Foot Protection

Safety footwear can be anything from boots to shoes with steel toe caps. Others may have additional safety features, such as insulation and slip resistance. Those who work around areas with static electricity will require appropriate footwear.

Construction, building repair, and demolition projects often need foot protection. People who manually handle heavy equipment will benefit from foot PPE.
Why Every Workplace Needs PPE
Personal Protection Equipment is ranked lowest when it comes to risk control hierarchy. It exists because certain hazards have been identified but cannot be controlled or eliminated. PPE is important for both the organisation and its workers. Here are the top reasons why safety equipment is a necessity in the workplace:
For Employers

Companies should take wearing PPE seriously. There should be an effective PPE program in place to:

Reduce injuries. PPE is designed to minimise injury risks in the workplace. Quality safety equipment will help keep employees safe. Helmets, protective eyewear, and other types of PPE should be worn at all times, or at least when in an accident-prone area at work. The company can impose a PPE program to ensure all employees are safe by following the protocol.

Lower costs. Firms know that injuries are costly. There are hospital bills to take care of, and productivity loss can affect the business. Injured workers lead to lost work hours. Companies also know insurance rates can increase, along with the premiums for workers' compensation. Sometimes, employers can face lawsuits. If you are running a business, you surely cannot afford to deal with these distractions.

Keep loyal workers. When your employees know that they have a safe work environment, they will continue working for you. Attrition and absenteeism of workers are among the top obstacles to a productive workplace. As you build your organisation, your core values most probably involve trust and integrity. You can achieve your business goals by ensuring your employees' use of PPE, which also shows that you care for their safety.

Improve quality. Start by building an efficient workplace. Then, ensure everyone is away from harm. It can be as simple as a job site without tangled cords and debris. Alongside the use of PPE, workers have a clean and well-organised environment. Therefore, they can focus more on the quality of their work, rather than fearing a falling object can fall on their heads anytime.

Protect the organisation's reputation. Just like employers, workers also assess their workplace and bosses. When employees are aware that they do not have a safe job site, word can easily spread. You do not want your company to be recognised as a dangerous place for working. PPE helps reduce such worry. Employees become more confident when they know they work for a firm that cares for their safety.

All the reasons above demonstrate that PPE use should be among the building blocks of work culture.
For Employees

Some employees may refuse to wear PPE because of specific issues, such as hindered sight and limited movement. However, the right PPE can protect them from harm. The benefits include:

Even with the PPE program in place, it is still the employees' responsibility to wear appropriate protective equipment.

Protect against dangers. If you work in a construction site, you need a hard hat to protect your head against falling or flying objects. Safety goggles, face shields, and other similar protective pieces are just as important as hard hats, especially for metal and woodwork.

Eliminate liability for damages. If you ever decide to sue the company for your injuries, you can end up losing the battle if you chose not to wear protective equipment. Of course, it will still depend on how strong your case is against the company. However, if you faithfully utilise the required PPE for your workplace, your employer will have to absorb total liability. Some workers tend to forget the necessary protective equipment because their jobs only take a few minutes to an hour. There should not be any exemptions from wearing safety clothing. It is your responsibility as an employee to protect yourself by being educated about PPE.

Stay safe from long-term conditions that may be irreversible. Your medical assessment tells you and the firm that you are healthy. It is, however, not an excuse for you to avoid wearing PPE. If you are constantly exposed to different compounds and chemicals, your health can deteriorate. Australia currently has one of the highest numbers of people diagnosed with a rare form of cancer, mesothelioma with 700 to 800 confirmed cases each year. Many industries still use asbestos, which has fibres that can affect the mesothelial cells. These cells are around almost all internal organs. Years of asbestos exposure can lead to this type of cancer. It is never too late to protect yourself, so always wear appropriate face masks when at work.

PPE helps increase your workday quality. How can you do your job correctly when you constantly worry that something heavy will fall on your head? Or perhaps spills can happen while handling chemicals. You can gain back the confidence when you know you have the appropriate tools for protecting yourself.

It improves your work quality. Many people may complain about some PPEs that make them feel uncomfortable while working because of the weight or bulk. Some of these problems have already been addressed. Manufacturers chose to create PPE products that are much lighter than before. Safety glasses, such as the Maxisafe Denver Smoke, are more lightweight with a moulded nose piece and comfortable arm tips. You can work without feeling distracted.
You only have one body which you have to take care of even when you are busy with your job. In the end, your safety is all that matters.
If you are running a business, it is always best to implement rules regarding workplace safety. Personal Protective Equipment is necessary for safeguarding your company's reputation and the workforce as well.
---