Pressure Washers for Beginners
Date Posted: 4 June 2020
Before buying or using a pressure washer, read our handy beginner's guide first. You'll learn about the different types, what they can be used for, how to operate them safely, and more.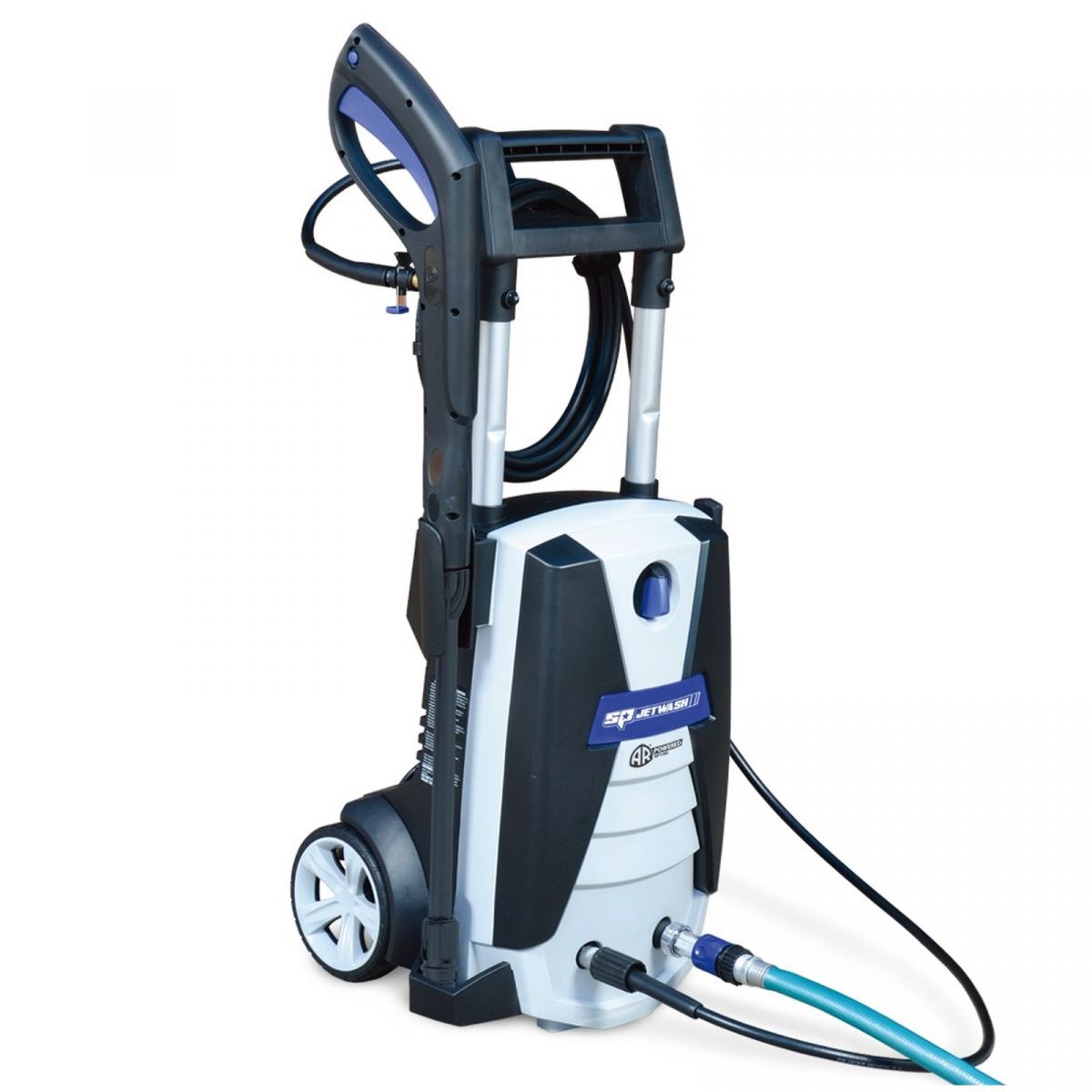 Guide to Pressure Washers for Beginners
The existence of pressure washers (also known as power washers, or in New Zealand known as a water blaster) has changed the way people are cleaning surfaces.
The pressurised water has taken over and beaten out manual scrubbing. Using a pressure washer offers advantages as opposed to simply utilising garden hoses, buckets, and sponges.
Why You Need a Pressure Washer
There are countless reasons why people use pressure washers. They are incredibly helpful for completing various tasks around the house, including:
Washing windows
Cleaning ducts, gutters, and drains
Cleaning the pool
Washing the garage and parking lots
Removing oil stains in the driveway
Getting rid of the slippery mildew on your pool deck
Washing exterior sidings
To add to the excitement, here are even more pressure washer uses that you probably do not even know about:
Pressure cleaning the BBQ grill, which requires a little bit of guidance to avoid damaging the electrical parts
Washing outdoor furniture, such as chairs made of wood, plastic, or vinyl
Cleaning your gear, including lawnmowers, trailers, boats, and bikes
Power washing cars and trucks
Surface cleaning the fence at least once a year
Washing the front entrance walkways and stairs, which can increase the curb appeal of the house
Basically, you can use a power washer wherever you want the gunk gone. Granted, you may still need to use a brush or sponge to clean some surfaces thoroughly. The reality is that using a pressure washer can get rid of the grime quicker than it takes to manually clean with a bucket of water and a brush.
How Do Pressure Washers Work?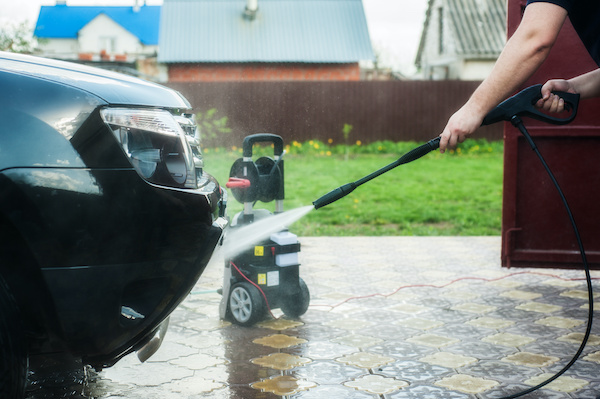 There are two main types of pressure washers available:
1. Electric-Powered
Clearly, this type of pressure washer uses the power of electricity to operate. It can deliver at least 1,300 pounds per square inch (PSI), requiring at least 3.8 litres per minute (LPM) of flow rate.
An electric power washer is typically ideal for light-duty tasks, including washing BBQ grills and cars. You can also use them for garage floors.
If you want a quieter and lighter weight pressure washer, you may want to consider an electric-powered one. This variant also costs less and is more portable compared to the other type of pressure washers.
2. Petrol-Powered
Many pressure washers today are petrol-powered. They are readily available and can deliver more PSI. However, this type needs more water than the electric option.
If you need to fulfil more significant tasks, such as preparing the siding of your home for painting or you want to remove stains from decks, you can turn to a gas-powered washer.
Whichever you choose, you can be sure that the product will perform well. Petrol-powered washers have a four stroke engine while the electric-powered ones come with a motor that powers the pump. This particular pump forces water out at high pressure so that it exits through the nozzle. From here, you can quickly and powerfully blast away grime that may have accumulated for some time on surfaces.
How to Use Pressure Washers
Before learning how to use pressure washers, users should understand that they are not the same as garden hoses. The nozzles can shoot water at least 30 times more pressure than your ordinary hose. If you are not careful, you will be shocked at the possible cutting capabilities of the washer.
The spray setting that you use will not matter because pressure washers will always deliver incredibly strong jets of water. Therefore, you should always use a pressure washer with caution.
Quick Buying Guide: How to Choose Your Pressure Washer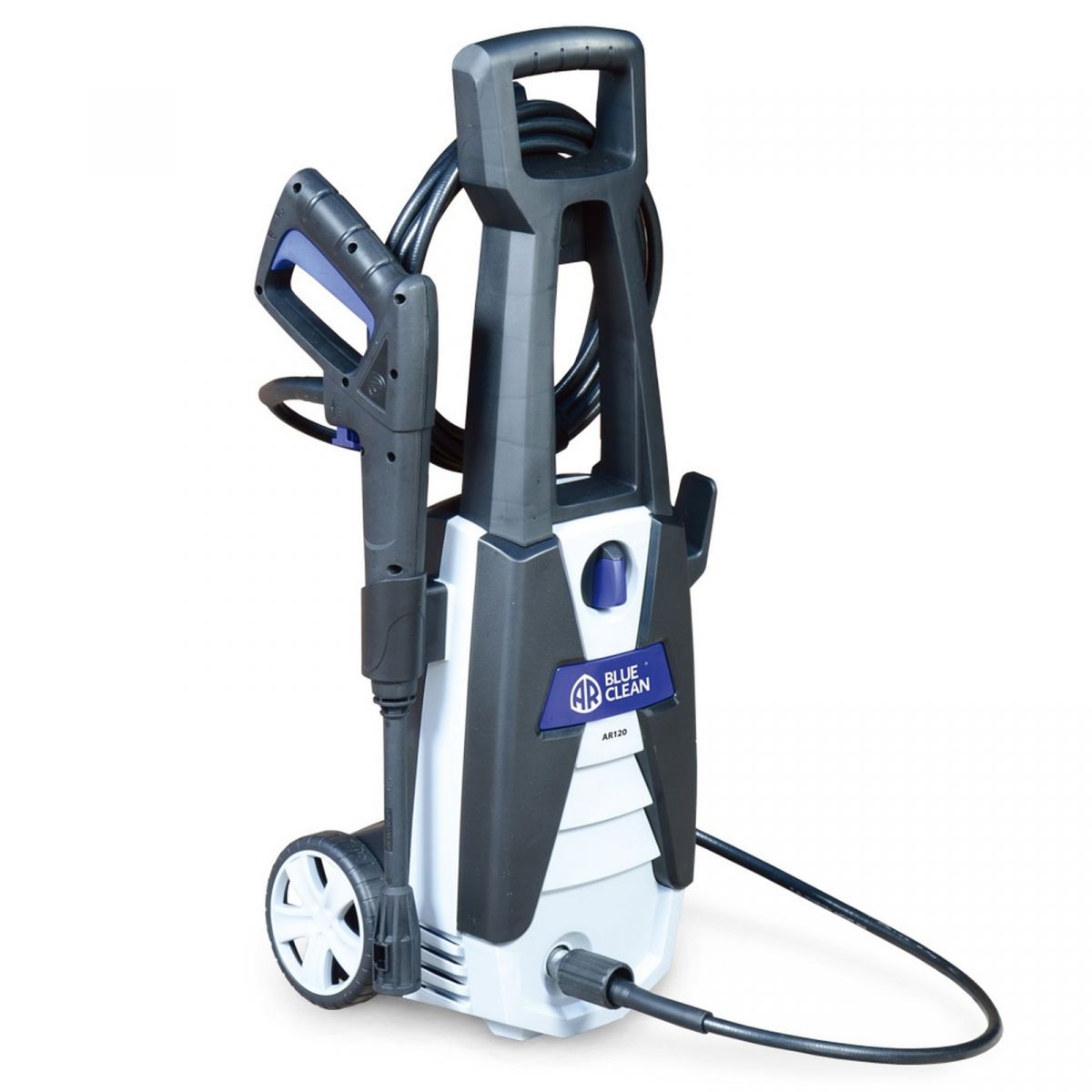 You can rent a pressure washer, but it would be better if you purchase one, especially if you need to power-wash a lot of times. If you typically use additives, such as solvents and soaps, you may want to go for a pressure washer that comes with a built-in soap tank.
Now, the question is, "Which is the better choice for you, a gas-powered or an electric-powered pressure washer?" The best way for you to decide is to consider the type of tasks that you normally do.
Most homeowners would go for an electric-powered washer simply because it is more lightweight and less costly. Plus, it is much easier to use.
Although gas-powered washers are often recommended for more cumbersome tasks, there are electric-powered ones that can deliver up to 1740 PSI at 6.5 LPM.
Electric-powered washers have certain limitations, too, such as the limited length of the cord and hose.
Another factor that you may want to look into is if the pressure washer is a cold or hot-water model. Most users choose cold water pressure washers because they are easier to manage. This option is also great for DIYers. Compared to hot water washers, cold water is much less expensive. You can use the equipment for cleaning cars and getting rid of dirt build-up.
On the other hand, industrial workers and farmers often opt for hot water pressure washers. They are more complex, which is why professionals are usually the only ones that use them. They are also more expensive, but they provide more substantial pressure without using up a lot of cleaning chemicals.
Before you use the pressure washer, make sure that you read its manual first. It also helps to wear goggles, pants, and appropriate footwear to avoid any accidents.
---