Must-Have Summer Essentials for Your Favourite Outdoor Activities
Date Posted: 26 October 2020
Enjoy camping, fishing or the great outdoors? If you want the best bang for your buck, here is a list of outdoor essentials that will help keep your summer activities fun, safe, and convenient.
Summer Essentials for Your Favourite Outdoor Activities in Australia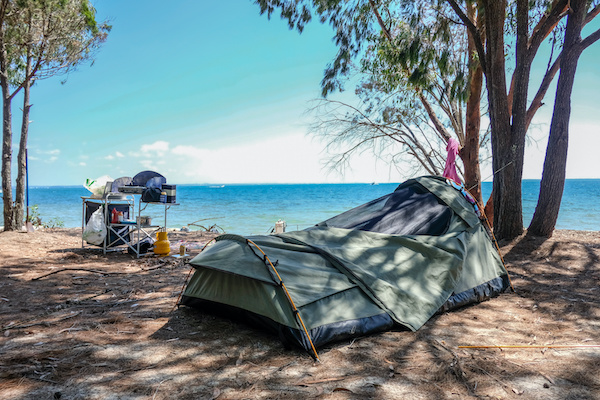 There's so much to love about Australia – the diversity, nature, food, and people are just among those that make for a truly unique experience. It's already full summer swing in October with the temperatures hitting 34 degrees. It's time to visit the beaches again or enjoy the natural beauty of rainforests. The long, sunny days make road trips and BBQs worthwhile.
For getting out and about during this hot season, it's more important than ever to be prepared. So many new products appear on the market every year. But if you want the bang for your buck, here is a list of outdoor essentials that will help keep your summer activities fun, safe, and convenient.
For Campers
Australia does not allow you to park up anywhere you want to camp overnight. But the good news is that you will find several designated areas all around the country. These places allow free to low-cost camping so that you can pitch a tent and enjoy the beauty of the outdoor space.
Some camping sites to check out are:
Coffs Harbour in New South Wales for a camping spot that offers coastal views
Millaa Millaa in Queensland with the ever-so-popular Millaa Millaa Falls
Margaret River in Western Australia for amazing beaches, wineries, cafes, and surfing hotspots
Flinders Ranges in South Australia for an authentic outback experience
Grampians National Park in Victoria for the stunning views and winding nature walks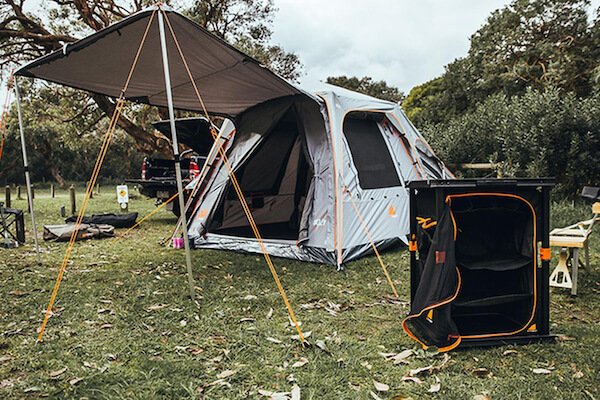 Aside from knowing where to camp, you should also bring a few essentials with you. Of course, you will need a tent, which you probably have one waiting to be set up. But apart from it, you should also bring with you some extra tent accessories, just in case. You may not think you need pegs, but they help maintain the shape of the tent. Choose the right size: large pegs when you're in a soft and sandy surface or small for firm soil or turf.
Don't forget your trusty food storage and then sit back and relax on your camping stool. It's crucial to pick the right chair. At the end of a daylong adventure, you want a place where you can sit comfortably. Some considerations include:
Height or size: Bigger chairs offer more room, so it's comfier. High chairs allow you to get in and out easily while low chairs are best for camping on sandy or uneven terrain.
Use: What will you use it for? If you are backpacking, you want a lightweight chair that you can store or even carry without a fuss. Meanwhile, front country campers look for the one that provides the most comfort.
Design: Innovative camping chairs double as a stool and table with a footrest, as well.
When it is time to hit the hay, a stretcher bed may be more suitable for you, especially if you want an off-ground surface where you can sleep peacefully. We suggest the King Goanna Stretcher Bed from Oztent, which is fully padded and with a cross-leg structure for better stability.
For Fishing Enthusiasts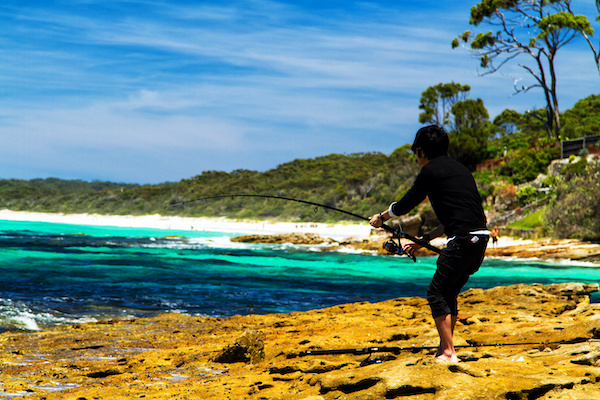 If you plan to spend most of your summer fishing, you will not be disappointed. Australia has plenty of spots for this outdoor activity. The country boasts thousands upon thousands of kilometres of coastline where you can catch different types of fish.
Many hobbyists turn to saltwater fishing because it is immensely rewarding. Try various ways, including rick, beach, and flats where you can use bait or even cast a fly. Locals and tourists alike also enjoy game fishing. In the blue waters, expect to catch a wide assortment of swimmers, including mahi mahi, sailfish, and marlin.
Meanwhile, if freshwater fishing is your cup of tea, Australia presents to you a host of mighty rivers, streams, and lakes. You can even head to the breathtaking Snowy Mountains where you can go fly fishing for trout.
But fishing is not just in the outback or rural areas. You can also go fishing in Sydney where there are different species found in bays, beaches, and rivers.
Some of the places where you may want to catch fish are:
Cairns northwards to the Great Barrier Reef, which is called the black marlin capital of the world
Top End (Northern Territory), encompassing Darwin and Kakadu National Park, for Australia's best in barramundi fishing
Cape York, which is the ultimate option for anglers
Exmouth, which is near the World Heritage site Ningaloo Reef, for one of the most diverse fishing locations on the planet
Central Highlands for trout fishing in over 3,000 lakes
Ready to go fishing? Here are some essentials you should bring with you:
Fishing rod
Reel
Fishing line
Hooks
Bait or artificial lures
Bobbers
Sinkers
Pliers
Line cutters
Don't forget to bring your sunglasses, hat, sunscreen, and even your first aid kit. If it is your first time to cast a line in the country, ensure that you fish sustainably. It is strongly advised that you only take what you need. Respect for seasonal closures is a must. Also, be aware of the limits placed on sizes and bags. The rules are not too complicated, so be sure to heed them for stress-free fishing pursuit. You can use a fish ruler to measure the fish you catch. It helps you to quickly determine if you need to set free the fish that does not meet the legal length.
For Hunters and DIYers
There is a diverse range of game species that you can hunt ethically in the country. Select from the favourites, such as duck, quail, deer, and geese. Each state and territory has its own regulations when it comes to acquiring permits for hunting. You want to learn about them first before you attempt to hunt on any Australian grounds. Here is an overview of the hunting restrictions in the country:

ACT: You can only hunt animals that pester a private property. The landowner should grant you permission to do so, and you can also use a weapon with a valid licence.
SA: Some species can only be hunted during open seasons, such as stubble quail and Australian shelduck, but there are others that you can hunt freely. Examples include domestic pigeon, camels, deer, and spotted turtle dove.
NSW: Hunting game animals should only be performed on private and crown land. Some game species are wild deer, partridges, turkeys, and pheasants. Dogs, hares, and cats can be considered as either game or feral.
NT: Hunters with a valid licence can hunt feral animals, as long as there is an authorisation from the landowner. Only waterfowl and wild pigs require a permit.
TAS: Pests and feral animals can be hunted on private, crown, and state land. A game licence is required.
VIC: There is no restriction in the state for hunting, except game species, which is only allowed during the open season. A state licence scheme is in place.
WA: There is currently no licencing or permit system in WA. Hunters can go for wild species, such as camels, donkeys, hares, and feral horses and dogs, on private land.
You cannot be ready for hunting if you do not have the essentials, such as knives and axes. Even if you're not going to hunt, you need these tools when outdoors. For example, if one of your mates has caught a good game, you may need a good field dressing knife.
Knives are necessary when you're spending time in the great outdoors. When you go camping, fishing, mountaineering, or just about anything, you could encounter a situation that calls for survival tactics. It pays to be a smart DIYer, and it is always valuable to have the right knives and tools with you.
Some of the ways a knife can help you are times when you need to:
Cut firewood
Build a basic shelter
Start a fire
Clean fish
Dress wounds
Open cans
You have plenty of choices and among the first one that you need to decide on is whether you should go for a fixed blade or a folding knife. Fixed blades offer stability, strength, and durability. If you need to cut through thick and resistant objects, such as wood, this type of knife will not break under contact.
Meanwhile, folding knives are more flexible. They are easy to carry, and you can hide it in your pocket, which can come in handy at times.
There is no better time to enjoy the great outdoors than in the summer. No matter what it is you are into, Australia has everything you will ever need. Go camping, hunting, or even fishing – but make sure you have all the essentials ready for uninterrupted summertime fun.
---