Guide for Australian Hunters: What to Bring on a Deer Hunting Trip
Date Posted: 7 December 2020
With more than 20 deer species, deer hunting is a popular pastime in parts of Australia. We outline the essentials that you need to bring on your next deer hunting trip.
Guide for Hunters: What to Bring on a Deer Hunting Trip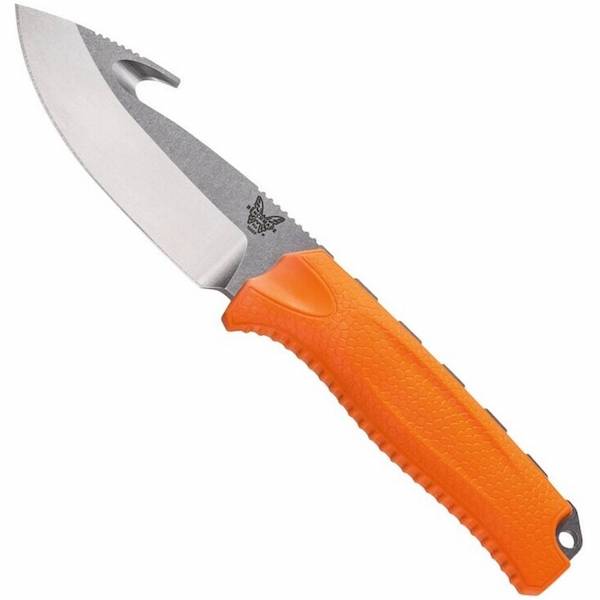 It's summer, one of the times that Aussies most look forward to throughout the year. Everyone is going sea kayaking in Broome, snorkelling with manta rays in Coral Bay, or even skydiving over Rottnest Island. Others prefer hiking or bushwalking, biking, and driving around in their four-wheel vehicle. But if you would like to do something unique, you may want to go deer hunting instead.
Deer hunting is exciting! It's a real outdoor adventure that you would not want to miss, especially during the summer.
Some Important Reminders
Deer hunting is legal in Australia. There are more than 20 deer species in the country, including:
Sambars are arguably world-class. They are a premier game animal, which is why hunters want to catch them. This species is a great challenge, particularly in mainland Australia.
Fallow deer are also quite popular. They are among the most widespread species, not only in the country but in the rest of the world. Fallows come in four colour variations: white, black, light brown (menil), and grey-brown, which is the most common.
Red deer are found in many states, including Queensland, New South Wales, and Victoria. But the Queensland herd is deemed the strongest. The deer stalking concept actually originated from the Scottish highlands, where people hunted mostly red deer.
Rusa deer are found more in Western Australia and Victoria. They can be hunted in Queensland and NSW on private property.
Chital deer are often found with at least 30 members of the herd in one place. They are popular around Queensland and Victoria. A careful approach is needed when hunting this deer. Some of the essentials you need are a .270 Winchester and quality binoculars.
Please read the section for hunters and DIYers in this blog post for a list of hunting restrictions in the country. You will need licences and permits to hunt deer. The requirements will depend on your state. For instance, NSW allows wild deer hunting, as well as game birds on private and public lands.
Licence and permit issued by the DPI GLU are both required. In NT, you are allowed to hunt Sambar and Rusa deer at any time because they are considered pests. These regulations also tell you what type of firearm and ammunition you should only use.
Let us now jump to the items you need to bring with you if you go on a deer hunting trip. The following list is not all-encompassing since we will not cover the firearms to choose from; rather, we will only focus on the standard things you should have to ensure that the hunting adventure is as enjoyable as possible.
Knife
It is impossible to kill deer with a knife. These animals are fast and robust when taken up close. That's why you need a hunting rifle to take care of the deer. However, it does not mean you don't need knives for your outdoor adventure. You will at least require skinning and hunting knives. You should also add a survival or tactical knife with you just in case. Here are the types of knives to bring on your hunting trip:
Hunting knives are large with a thick blade. The tang is solid and sturdy, which creates a build that provides the best control for the hunter. You can find models with a gut hook, such as the Benchmade 15009, used to skin and gut deer.
Survival knives come in a wide variety of shapes and sizes. They are appropriately used to help you survive the great outdoors, which offer many challenges. A survival knife is so sharp that it can help you in gathering wood to build a fire. Many survival knives come with serrated edges, such as this Benchmade 140BK Nimravus, which is also small, handy, and lightweight. For critical survival situations, you can also use larger knives.
Tactical knives are durable and strong. They have easy to grip handles and are often designed for quick use. These knives can either be fixed or folding, but the latter is the more popular choice. Hunters go for tactical knives for portability and strength. The 119SBK Sibert Arvensis knife from Benchmade is the perfect example of a tactical knife, which is a lightweight tool with serrated edges and a fixed blade.
Of course, don't forget to bring your trusty knife sharpening tool. It should be handy, such as the Fallkniven C10 ceramic sharpening steel or the Fallkniven D3t diamond sharpening stone.
Binoculars
Even though you have good eyesight, you should still have binoculars, which will amplify your vision while also increasing your field of view. They are a necessity, no matter what type of deer hunting method you practice. Binoculars are reliable, whether you are close or far from the animal. You can use your amplified vision to know what your next move will be.
Flashlight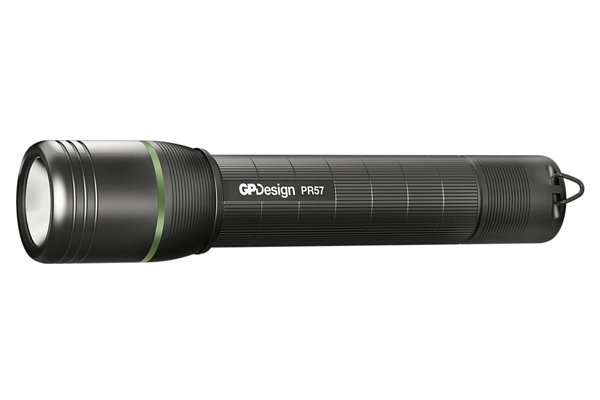 The woods can get dark at night. Even if you left your home early, you might not have enough time to hunt for deer. A LED flashlight will help you as you try to move around quietly, especially at night. Your torch can also be a great tool if you are just resting or are about to set up camp.
Make sure that you choose a flashlight that is suitable for your outdoor adventure. That means it's durable, water-resistant, and bright. This GP Design PR57 torch is handy and rechargeable. It offers 1000 lumens of brightness, allowing you to see anything from 150 to 200 metres.
Sunscreen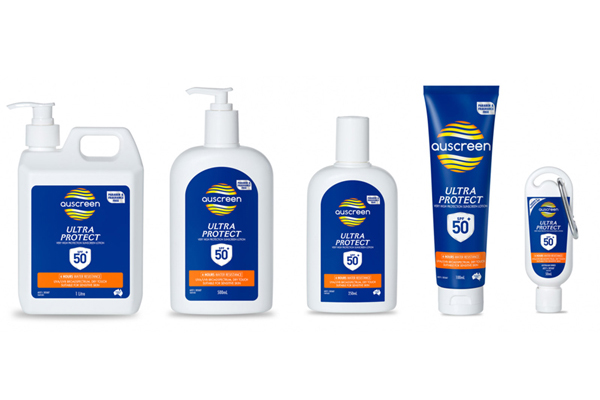 Sunscreens are essential for any hunter. The product may be all the way down your list of items to bring for the trip, but it should certainly be in your backpack when you leave to hunt. There is no excuse for you to avoid applying sunscreen when going outdoors. The sun is incredibly harsh, especially during the afternoon when deer can go running around. Protect yourself with a good sunscreen. We have Auscreen sunscreen products, all with SPF 50+.
Insect Repellent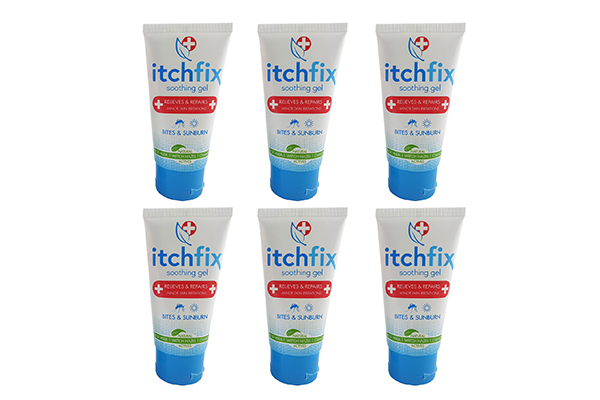 Aside from sunscreens, you should also protect your skin from bug bites. The woods harbour plenty of insects waiting to bite your face and any exposed skin. Take the necessary precaution by protecting yourself from insect bites, which are not only a nuisance but could also end up requiring medical attention.
If you have already been bitten, however, it is best to apply an anti-itch soothing gel. It is virtually odourless and helps soothe the skin in case of bug bites and even sunburn.
Portable Charger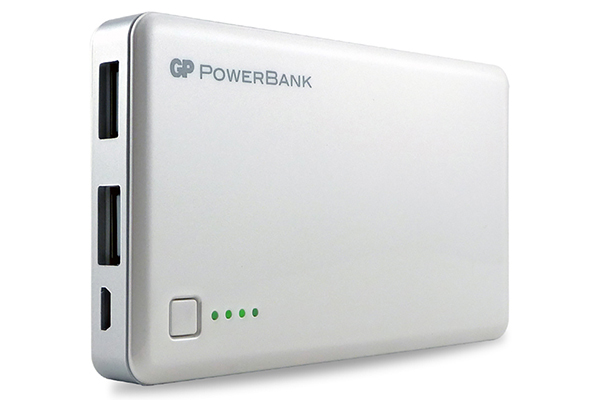 The hunting trip does not require you to bring many electronic devices. In fact, many hunters use this time to stay away from gadgets and just experience the good old fashioned ways of hunting. However, the few ones that you bring will surely be essential. Make sure they do not run out of batteries so you can utilise them whenever necessary.
A lightweight, portable charger or power bank is the best option. You can charge your phone with it or any device that will allow you to communicate even when the network or connection is spotty. A multi-charger pack is also essential, especially if you brought a few devices that do not have the same sockets and cables.
Plenty of Water
You could quickly get dehydrated during the summer as you hunt for deer. That's why it always makes sense to bring a big water bottle and perhaps some snacks, too. You can eat some power bars so you can have the energy you need, rather than going for chips and candy bars that are too sugary.
A plastic bottle of water is a great option because it usually does not make a lot of noise. You do not want to startle the deer, which means the animals will move out of your hunting area.
Plan your deer hunting adventure for the summer and get your hunting essentials from The Grit today!
---